Exotic Pet Boarding Accommodations
We Provide Exceptional Care for Exceptional Pets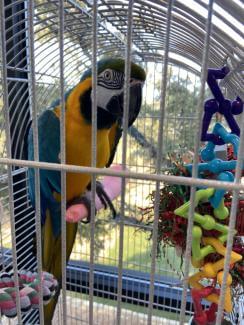 There is nothing more luxurious than a relaxing vacation away from home. For exotic pet owners it is hard to find someone you can trust when you need overnight boarding care for your exotic friend. Travel contentedly with the knowledge your companion is being appropriately pampered while experiencing a vacation of their own, right here in San Antonio. We are pleased to offer specialized overnight boarding care and accommodations for birds, reptiles, rabbits, rats and other exotic pets. We have the knowledge and resources to access information for each species and have created a specially curated space, The Forest, in the upper level of the resort at NEST Pet Retreat • Playcare • Spa, to assure each pet will be able to be lovingly cared for in the manner that best enhances their stay while they are boarding with us. Special requests are welcome and individual housing preferred. We provide exotic pet boarding so you can be carefree knowing your beloved pets are properly cared for in a secure, friendly, fun and nurturing environment.
Our specialized exotic pet boarding care is informed by the standards of the American Association of Zoological Veterinarians (AAZV) and the Association of Avian Veterinarians (AAV), and Association of Reptile and Amphibian Veterinarians (ARAV).
We know that sometimes change is stressful and your exotic pet may not want to eat anything different.
Bring exotic pets with their own enclosure, food, temperature elements and explicit instructions for their preferred care
Exotic pet housing must be able to be carried up a stairwell
Please contact us for specifics of your pet's housing and diet needs during their boarding stay with us. Bring heating elements, humidity and lighting sources appropriate for any reptiles or amphibian NESTers.
If you have never boarded your pet before, we invite you to come and tour our facilities. We want to ensure that we are the right match for you and your pet. We want you to feel comfortable with the level of care and attention we provide and we want your pet to feel comfortable while you're away.
For information on prerequisite forms, click here.