Grooming at NEST Spa
At NEST Pet Retreat • Playcare • Spa we think every pet deserves to look their best. From a simple refresh before going home and being reunited with family to an all out spa pampering and styling day, we are prepared to deliver with experienced and compassionate stylists who can make your dog or cat look and feel their best, right here in San Antonio. Indulge your pet with a leisurely soak, dremelled nails, a fresh haircut and a delightful fragrance. Grooming your dog or cat helps to relieve the skin of dead hair and decreases shedding. It's also a great way to determine if there are any underlying skin issues that need to be addressed. Let us help your pet's inner beauty shine through.
Dog & Cat Grooming Services Include: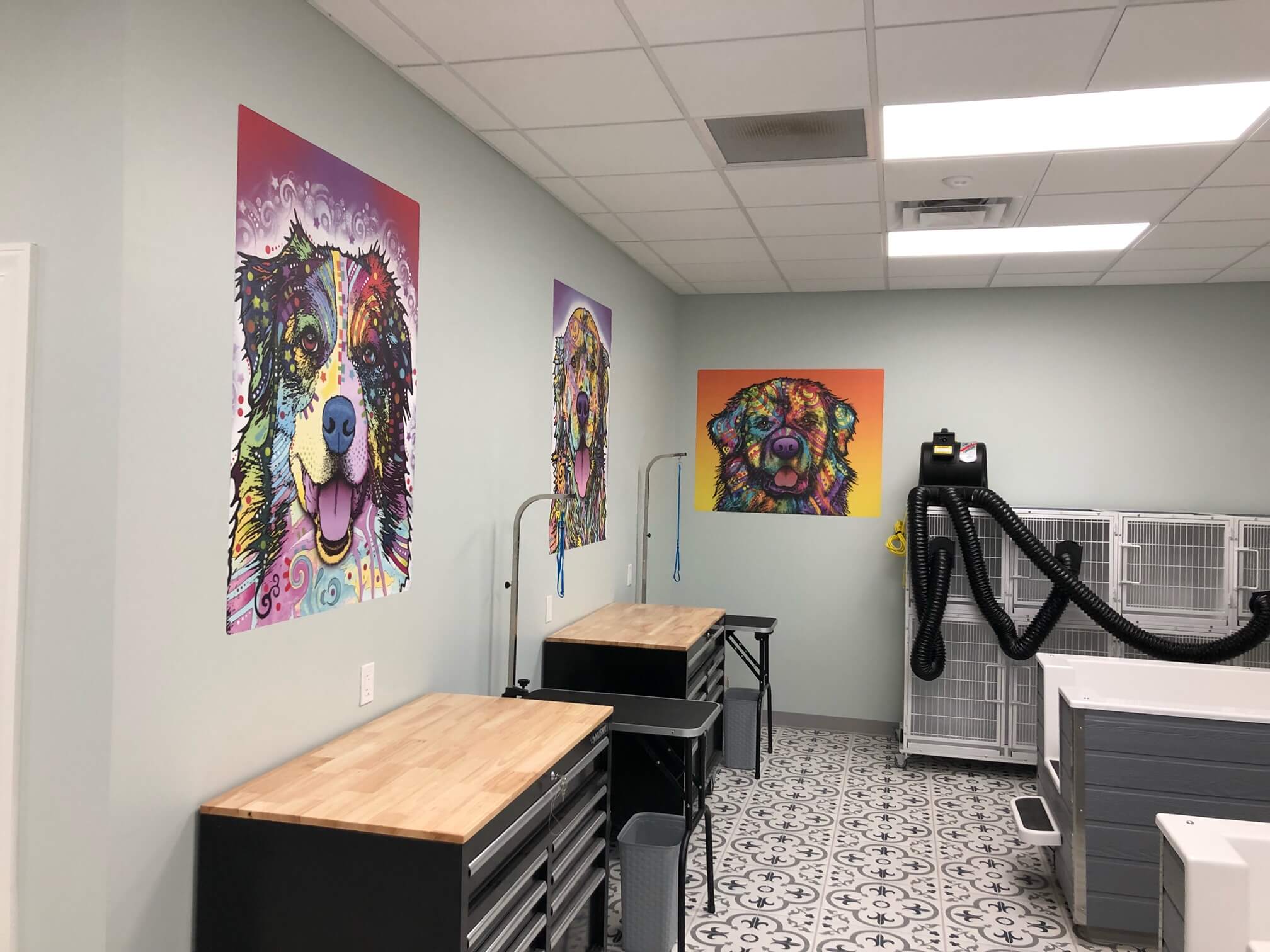 Spa treatments and enhancements
Pet-safe dyeing and bejeweling
Specialty cuts (mohawks, carve outs, artistic requests)
Full-styling grooming services by breed
Bye, Bye, Birdie departure bath (A simple bath to freshen up prior to going home, if styling is not desired. This does not include a blow dry, trim or brush out)
Sanitary trims of the areas of elimination
Dog Grooming & Spa
What are the benefits of professional grooming for my dog?
Most dogs love nothing better than a day of play. Outdoor time in the park, taking long walks and a cool lounge in the shade may be your dog's idea of Heaven on earth. These activities can strain a beautiful coat, though. Sticker burs, excessive shedding, mud romps and playdates can all contribute to a "not so fresh" smell and feel to your dog's hair. Not only does your dog produce their own unique doggy odor from the oils in their skin, but the activities they participate in can also lead to painful mats. For a few breeds, South Texas allergens are exceptionally aggravating when they already inherently have genetic skin issues and medicated bathing helps to soothe their skin. Then there are those pooches who simply expect to look their best on a regular schedule. You know who you are. We love our divas, fashionistas and trendy dogs and our professional dog grooming services are here for you.
Dog Grooming Services Offered:
An experienced and certified dog stylist who utilizes low stress handling to hold your dog properly
Ear cleaning
Ear Plucking
Bathing
Deodorizing
Brush Out
Anal Gland Expression
Nail trimming (dremeling is included)
Sanitary Trim of the Areas of Elimination
Haircuts by Breed
Shave Downs
De-Matting
De-Shedding
Medicated Bathing
Pet Safe Dye
Specialty Cuts
Fragrance
Specialty Package Spa Treatments
Dog grooming and pricing varies per breed.
Cat Grooming & Spa
What are the benefits of professional grooming for my cat?
Cats typically take care of daily grooming by themselves. Cats instinctively groom themselves to banish any odors that may be noticed by other animals, especially predators. They are also able to maintain a healthy coat by daily grooming and distributing natural oils to keep their coats clean and shiny. While cats do a good job with basic grooming on their own, there are a number of grooming related items that they need help with, especially if they are Persian or other flat faced breeds that cannot breathe and groom simultaneously. Some kitties are simply the kind of cool cats who are just too busy with other activities around the house to worry about their coat so they let it go a bit.
Cat Grooming Services Offered:
For the cat who does need some extra grooming care, the grooming services we offer include: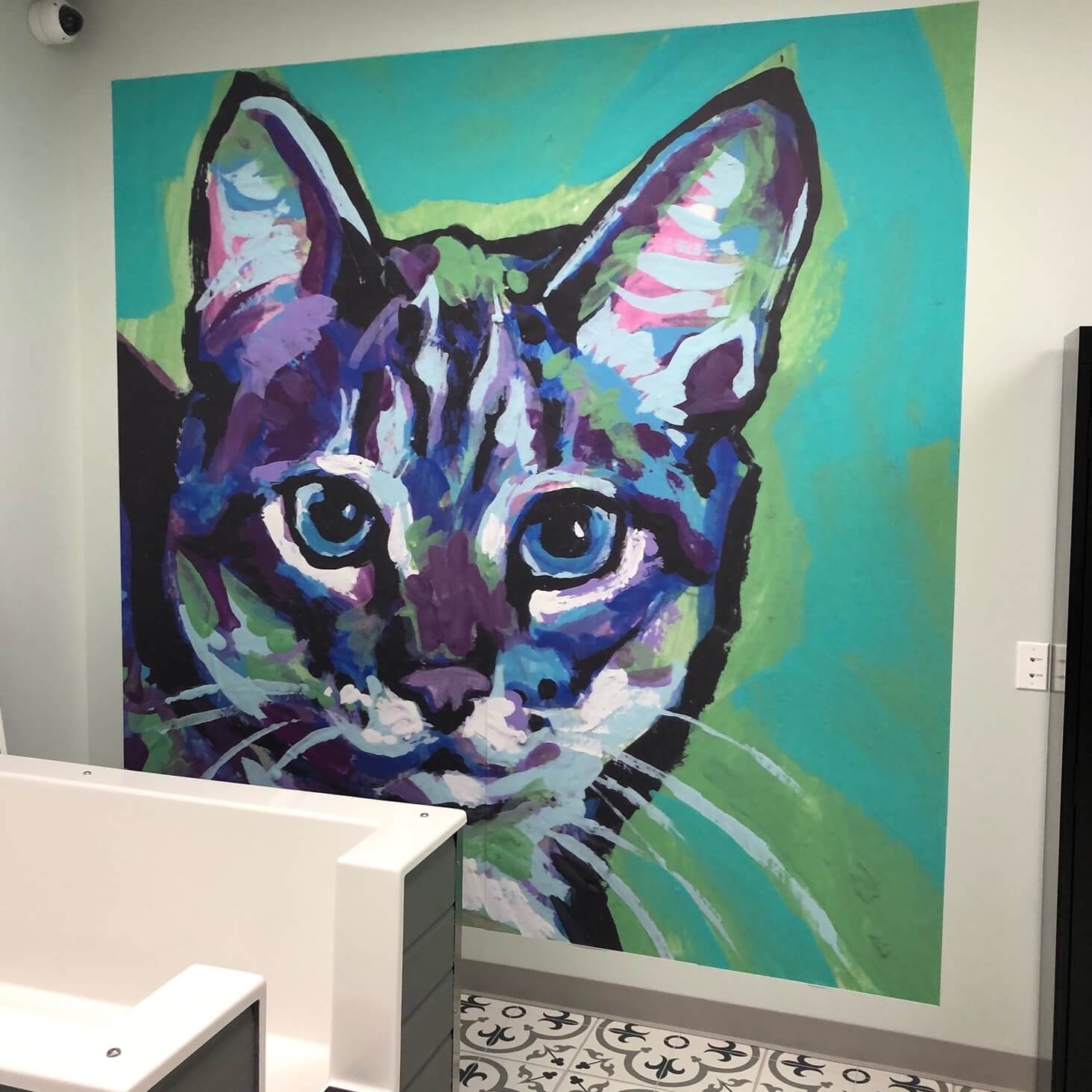 A cat stylist who utilizes low stress handling to hold your cat properly
Ear Cleaning
Bathing
Brush Out
Nail Trimming
Sanitary Trim of the Areas of Elimination
De-Matting
Medicated Bathing
Pet Safe Dye
Fragrance
Abdomen Shave
Full Lion Cut (With or Without Mohawk) *May necessitate sedation in conjunction with our affiliated Veterinarian
Specialty Package Spa Treatments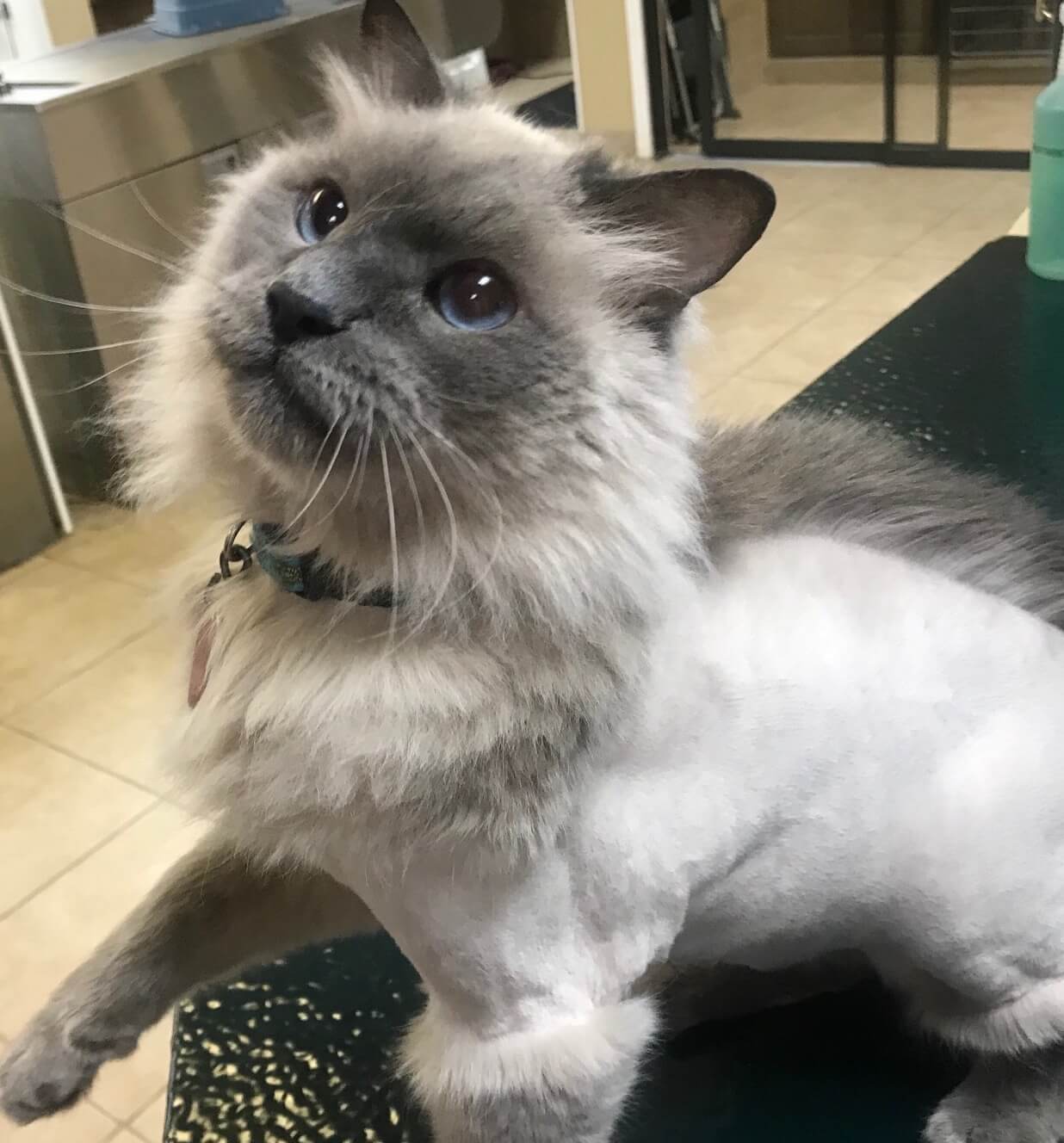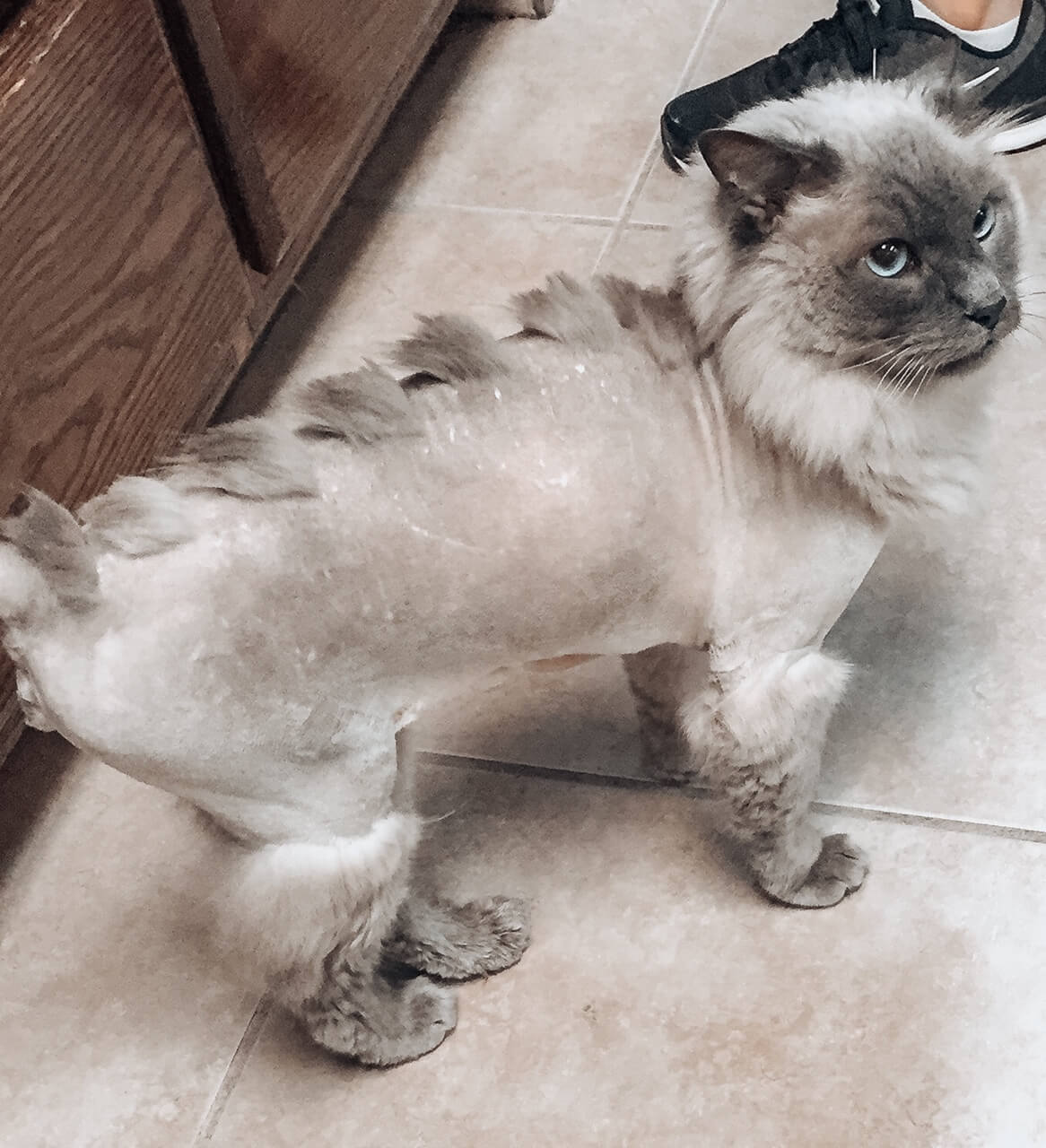 *Particularly high anxiety pets may enjoy a pampering session better with fear free medication. Please consult with your veterinarian or our consulting veterinarian if you feel styling my strain your pet's patience.
Qualifications and Necessities:
All NESTers must provide proof of current updated vaccinations and a negative internal parasite examination. These include DHPP/L, Rabies, Bordetella, and Canine Flu Combination for dogs and FVRCP, FeLv and Rabies for cats. These vaccinations protect both your pet and all of the other NESTers in the vicinity.