Pet Accommodations
There is nothing more luxurious than a relaxing vacation away from home. If you're a pet owner, however, it can be hard to relax if you're worrying whether the neighbor made sure your pet received their medications or got enough exercise. Our practice offers pet boarding so you never have these worries. You can simply be carefree knowing that your beloved pets are properly cared for in a friendly, fun, secure and nurturing environment.
Our climate-controlled facilities remain clean and orderly at all times. Our practice provides comfortable washable bedding. Maybe your pet has a favorite toy that would make him or her feel more at home. Our kennels and condos have plenty of room for your pet to move around and make themselves comfortable. We even have adjoining condos for pets in the same family.
Each pet gets plenty of physical exercise, and, if appropriate, fresh air, and sunlight. Our practice hosts one on one playtime with a staff member individually. We provide top-notch nutrition, or you can bring food from home so that there is no change in your pet's diet while away from home. We know that sometimes change is stressful and your pet may not want to eat, so it might be a good idea to bring along some treats to make their food seem more desirable.
Our practice is well-equipped to handle any ongoing medical needs your pet may have. We regularly administer oral medications, breathing treatments, IV or injectable medications and fluids. We also address individual feeding needs. We monitor your pet the entire time he or she boards with us. Should your pet become sick or injured, we attend to them immediately and communicate with you about the issue.
If you have never boarded your pet before, we invite you to come and tour our facility. We want to ensure that we are the right match for you and your pet. We want you to feel comfortable with the level of care and attention we provide and we want your pet to feel comfortable while you're away.
We offer playcare and overnight vacation boarding at both our Northern Oaks Bird and Animal Hospital and at NEST Pet Retreat. Visit each page to learn more.
Upon arrival at Northern Oaks Bird & Animal Hospital, each pet is assessed by a technician to assure they are healthy. If fleas are noted, they are immediately treated so you do not have to worry that your pet will pick up pests from another pet in our facility. Weight is recorded and both weight and appetite are monitored throughout your pet's stay with us. If any abnormalities arise, we will call you immediately.
Additional playtimes and a pre-departure bath are available to help your pet have an exceptional vacation and return feeling and looking their best.
Dogs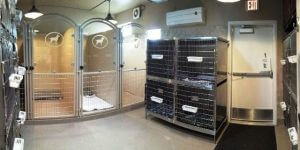 Our canine boarding area is for dogs only and includes soft indirect lighting as well as natural light and several runs. Clinically proven stress-reducing music plays for the dogs who reside in our boarding area. All dogs who board with us receive a complimentary nail trim and anal gland expression. For more information, see the dog boarding area. For more of a resort style adventure for your dog, visit NEST Pet Retreat • Playcare • Spa.
All boarding dogs must be current on the following vaccinations:
Rabies
DHPP/L
Parainfluenza/Bordetella
Flu
A current intestinal parasite test is also required since we must be certain all pets sharing the yard are free of parasites.
Cats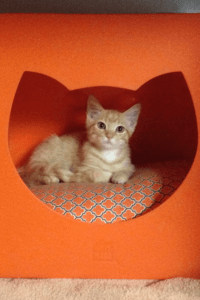 We are an American Association of Feline Practitioners (AAFP) Certified Cat Friendly Practice. Cat Friendly Practices meet standards for optimum feline care and creating a stress reducing cat-friendly environment. We understand their special needs and are dedicated to maintaining the cat friendly standards. Our feline boarding area is for cats only to ensure peace for the kitties. Each enclosure contains a hiding cubby for perching, sleeping or cuddling up. We also utilize Feliway pheromone diffusers to help alleviate anxiety. As an added bonus, all cats who board with us receive a complimentary nail trim. We truly are kitty people.
All boarding cats must be current on the following vaccinations:
They must also have a current negative FeLv/FIV test to ensure they are free of communicable diseases for the health and safety of all of our feline boarders. ?
Exotic Pets
We are pleased to accommodate birds, reptiles, rabbits, rats and other exotic pets for boarding care.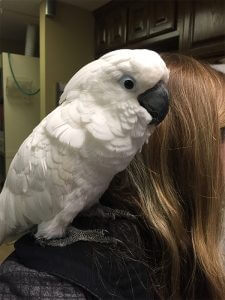 We are members are the American Association of Zoological Veterinarians (AAZV) , Association of Amphibian and Reptile Veterinarians (ARAV) and the Association of Avian Veterinarians (AAV).
Please contact us at Northern Oaks Bird and Animal Hospital or NEST Pet Retreat • Playcare • Spa. to make a reservation or for specifics of your exotic pet's housing and diet needs during their stay with us.