NEST Playcare
Schedule your Meet & Greet today!
What Makes NEST Playcare Different?
Quite simply, passion for our mission to provide exceptional care for exceptional pets. NEST is locally family owned and operated so our approach to your pet can evolve as your pet changes. We do not have a pre-determined protocol that we apply to every pet because your pet is unique and individual, just like your relationship with them is. Knowing animals on a personal basis helps us to know how best to care for them. We're from here and we want to grow with your pet.
Small supervised playgroups, uniquely curated to provide a good fit, and limited to 10-12 dogs
3 indoor playspaces
3 divided outdoor and shaded playspaces
Water play and dry play
No mass group play
Structured enrichment with planned activities
Rotational play with structured activities to keep smart dogs entertained
Daily mid day snack time
Experienced Director of Pet Enrichment with extensive training and behavioral enrichment experience
Pet CPR and First Aid Certified
Non Corporate, Family owned dog playcare
Offerings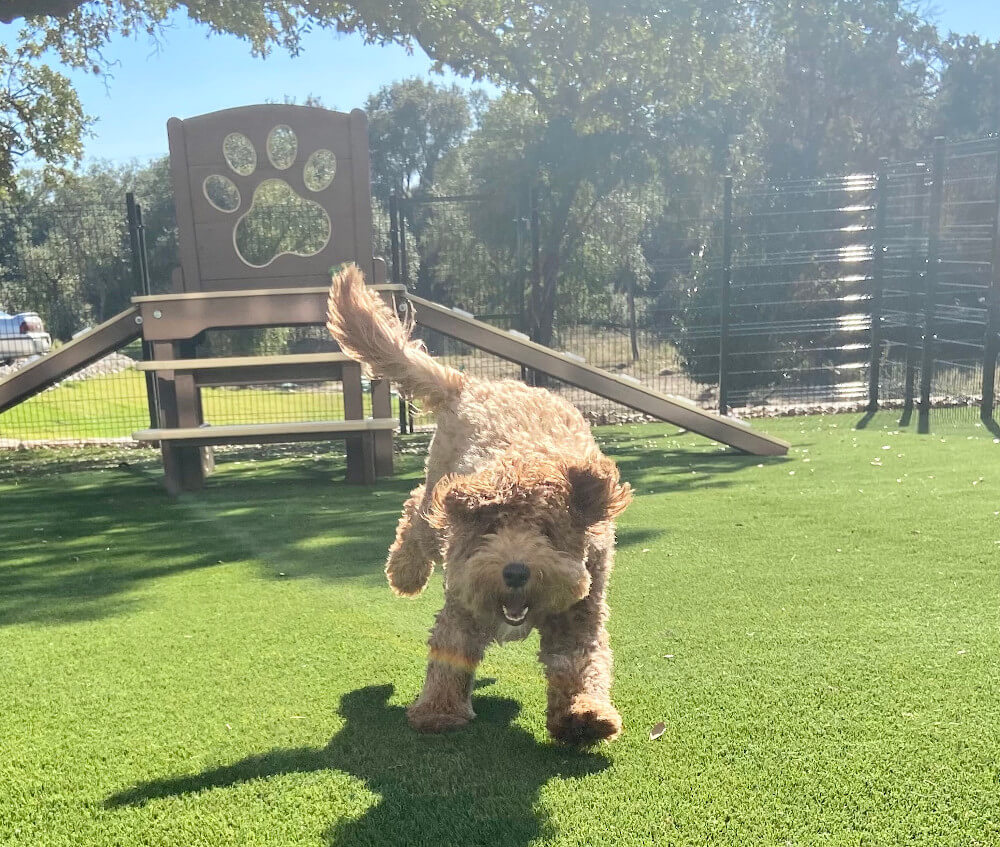 Partial Day Rotational Playcare with activities
Full Day Rotational Playcare with activities
One-on-One Enrichment Sessions (with a NEST Sitter)
Indoor NESTing With Enrichment Play
Puppy Socialization
Our NESTers Having Fun
Qualifications and Necessities:
All NESTers require proof of current updated vaccinations and a negative internal parasite examination. These include DHPP/L, Rabies, Bordetella, and Canine Flu Combination. These vaccinations protect both your pet and all of the other NESTers at play. Meet and greet required for all playcare activities.
For information on prerequisite forms, click here.